burkhardthauke is a multidisciplinary design studio founded in 2009 by Ralph Burkhardt and Daniel Hauke. As an office and with a network of partners we design for companies in the areas of design, product and architecture, as well as for institutions of public and cultural spheres.
We are convinced that the most precise solutions are found together with our clients and within an open and passionate dialogue. We analyze, visualize and keep an eye on functionality, aesthetics and efficiency.
Our office has been recognized with national and international design awards. If you are curious to hear more about what we can offer, if you want to collaborate with us, purchase a certain Print or just play some ping-pong, do not hesitate to get in touch.
Ralph Burkhardt
Dipl. designer, author, lecturer and Member of aed Stuttgart, born in 1980. Studied Information/Media at the University of Design in Schwäbisch Gmünd. Worked at büro uebele and Jung von Matt/Neckar. In 2006 the famous publisher Hermann Schmidt Mainz published the diploma project "rotis – eine Streitschrift". Since 2009, managing partner of burkhardthauke. Since 2012 he teaches typography at the Media University (HdM) and holds lectures in various countries. In 2015 he wrote an extensive practice book for communication designers, called "Printdesign". In 2017 he wrote a dictionary about (un)useful creative knowledge, named "Hotchpotch". In 2019 he published a book about Limitations, named »Limit Yourself« at Laurence King Publisher.

Daniel Hauke
Dipl. designer, born in 1979. Studied Information/Media at the University of Design in Schwäbisch Gmünd. Worked as a freelance graphic designer for Kunsthalle Göppingen. In 2005 he founded "Daniel Hauke – Büro für visuelle Kommunikation". Since 2009, he is a part of burkhardthauke.
Publications
Limit Yourself
Ralph Burkhardt
Laurence King Publishing, 2019
www.laurenceking.com
www.amazon.de

Verkaufshit
Ralph Burkhardt
Grete & Faust Verlag, 2019
www.metermorphosen.de
www.amazon.de

Female First Words
Ralph Burkhardt
Grete & Faust Verlag, 2019
www.greteundfaust.de
www.amazon.de

Famous Last Words
Ralph Burkhardt
August Dreesbach Verlag, 2018
www.augustdreesbachverlag.de
www.amazon.de

Mediengestaltung
Ralph Burkhardt, Björn Rohles
Rheinwerk Verlag, 2018
www.rheinwerk-verlag.de
www.amazon.de

Hotchpotch
Ralph Burkhardt
Bis Publishers, 2017
www.bispublishers.com
www.amazon.de
Quotes
Ralph Burkhardt
Blurb, 2017
www.blurb.de
www.amazon.de
Printdesign
Ralph Burkhardt
Rheinwerk Verlag, 2015
www.rheinwerk-verlag.de
www.amazon.de
rotis – eine Streitschrift
Ralph Burkhardt, Christian Hartig
Verlag Hermann Schmidt, 2006
www.typografie.de
www.amazon.de

Awards
100 best posters
Adobe Design Achievement Awards
Art Directors Club
Biennial of Poster Bolivia
CarpetVista
CO&CO Award
DAGM Logo competition
DDC Award
ePUB Logo Competition
Ecuador Poster Bienal
Festival International de Chaumont
Francisco Mantecon Poster Award
German Design Award
Golden Bee Moscow
Good Design Award
If Design Award
Italian Poster Biennial
Lahti Poster Triennial
Lucky Strike Award
Mexico Poster Biennale
Mut zur Wut Award
New York Finalists
Poster Biennale Warsawa
Poster Triennale Toyama
Poster Triennale Sofia
Project Sunshine for Japan
Red dot Design Award
Shenzhen Poster Festival
Taiwan Design Award
TDC New York
TDC Tokyo
Ten Images for Ithaca
Triennial of Stage Poster Sofia
Trnava Poster Triennale
Yaku Poster Exhibition
Wolda Logo Design Award

Expertise
Books
Branding
Catalogues
Corporate design
Graphic design
Editorials
Exhibitions
Identities
Layout
Lettering
Logos
Packaging
Posters
Signage
Typography
Web design
Contact
burkhardthauke
Büro für Gestaltung
Raichbergstr. 24
72072 Tübingen, Germany
mail@burkhardthauke.de
www.burkhardthauke.de

Internships
We are always looking for talented people who are interested in working with us. Internships normally last for at least six months. If you want to apply, please send a selection of your work. We try to respond to all applications.

Copyrights
All images and text on this website and the website design itself is copyrighted by burkhardthauke. Please write us if you want to use any of our material. If you publish our projects on the web, please notify us before and send us the link; if you publish our projects in print, please send us a copy for our archive. Send your inquiries to mail@burkhardthauke.de

Imprint
Ralph Burkhardt
Daniel Hauke
VAT ID Number
DE268 027 364

Website programming
www.sz-ligatur.de
© burkhardthauke

Disclaimer
The contents of our pages have been created with the utmost care. However, we cannot guarantee the contents' accuracy, completeness or topicality. According to statutory provisions, we are furthermore responsible for our own content on these web pages. In this context, please note that we are accordingly not obliged to monitor merely the transmitted or saved information of third parties, or investigate circumstances pointing to illegal activity. Our obligations to remove or block the use of information under generally applicable laws remain unaffected by this as per §§ 8 to 10 of the Telemedia Act (TMG). Responsibility for the content of external links (to web pages of third parties) lies solely with the operators of the linked pages. No violations were evident to us at the time of linking. Should any legal infringement become known to us, we will remove the respective link immediately.
the protection of your personal data is an important concern for us. in the following we inform you of the methods, extent and purposes of the acquisition and use of personal data on our website. please refer to the contact information listed above if you have any questions relating to this data privacy policy or any other questions in connection with our web presence.
Data transmission and Logging
you can visit our website without having to submit personal information. by accessing our website, the web browser that you use transmits certain information to our server. for every instance of access/retrieval, the following data are acquired and stored in so-called log files:
• ip address of the accessing computer
• date and time of the access
• type and version of the web browser
• type and version of the operating system
• url of the previously visited website if a link was followed
• accessed website and/or name of the accessed file
• duration of visit to the accessed websites
the data are acquired solely for the purpose of statistical evaluation and are deleted after 7 days. they do not allow your identity to be inferred, nor are these data brought into connection with other data sources. the data are not conveyed to third parties for commercial or non-commercial purposes.
use of personal data
personal data are only acquired, processed and stored by us if you voluntarily inform us accordingly. this is the case for example if you send us an email, request information material or enter into contact with us in any other form. we use your personal data only for administrative purposes and for communication with you and for the processing of your request. as a rule, we require your address, your telephone number and/or your email address, so that we can enter into contact with you.
cookies
our website uses cookies. these serve to make our website more user-friendly, more effective and more secure. cookies are small files that are installed on your computer when our website is accessed, in a file on the web browser used by you. on conclusion of a visit, the cookies on our server are deleted. when you access our website again, your browser returns previously stored text files. on the basis of this information, previously adjusted settings for example can be used once more. cookies do not cause damage and do not contain viruses. we do not establish a connection between the data stored in the cookies and other data that could allow your identity to be inferred. you can adjust your web browser so that it informs you of any transmission of cookies or prevents their installation. you can receive information in this connection via the help function of your web browser (e.g. microsoft internet explorer, edge, firefox or safari). if you deactivate cookies in your browser, the functionality of our website can be impaired.
right of revocation/deletion of personal data, appeals
you can revoke permission for the usage and processing of your personal data at any time with future effect by an informal submission to burkhardthauke, Raichbergstr. 24, 72072 Tübingen. deletion of the stored personal data is effected when you revoke permission for the usage of your data or when the purpose of acquisition of the data is fulfilled, to the extent that no legal, official or contractual obligations of retention exist. if such obligations exist, your data are blocked for further usage for the time being and are deleted on expiry of the prescribed period of retention. you are also authorised to submit an appeal to the competent data protection supervisory authority.
modification of our data privacy policy
we reserve the right to modify our security and data privacy measures to the extent that this becomes necessary due to technical development. in such cases, we will also will adapt our data privacy policy notification. you are therefore requested to refer to the current version of our data privacy policy.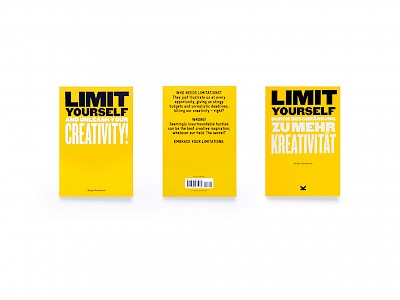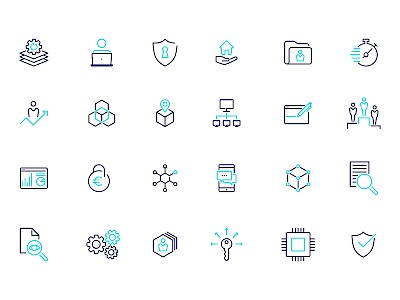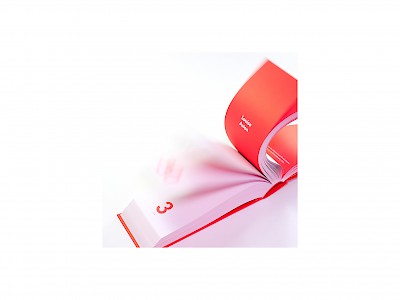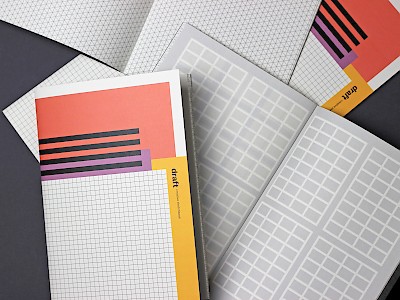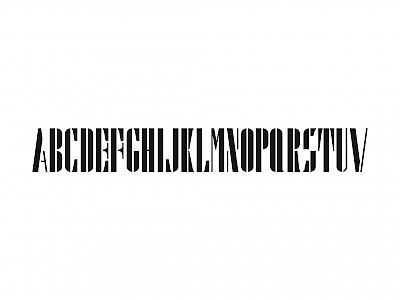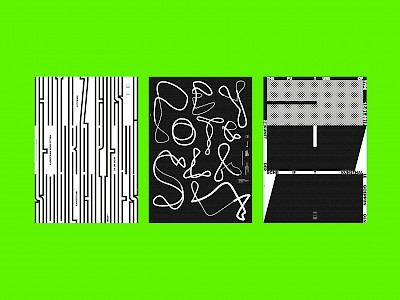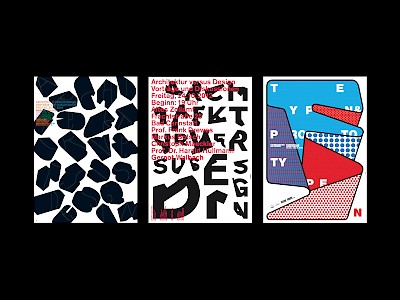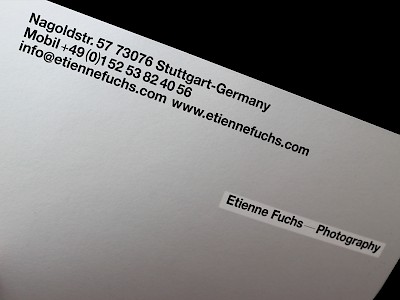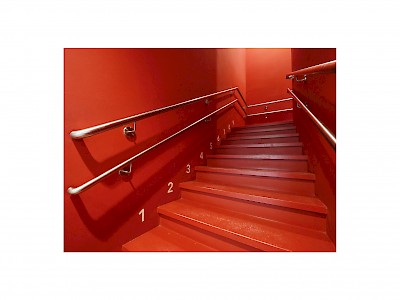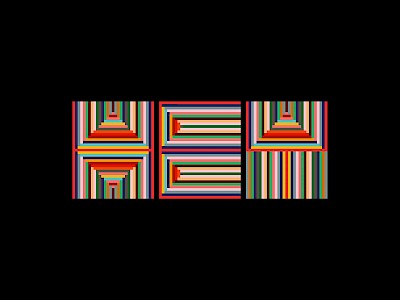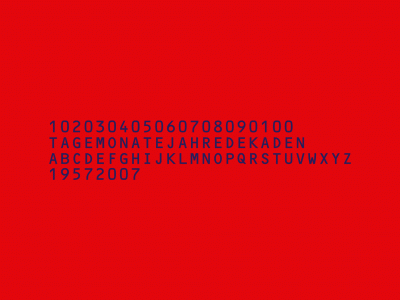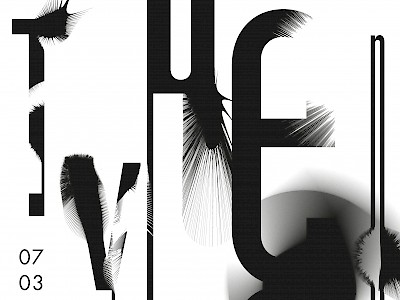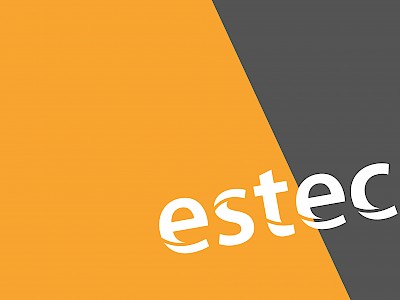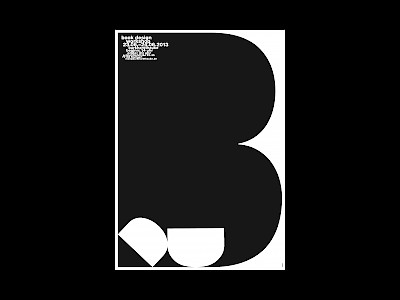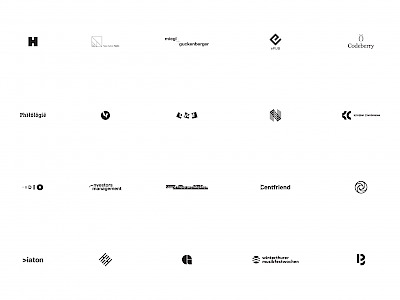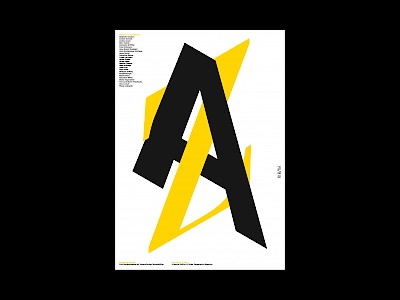 ;